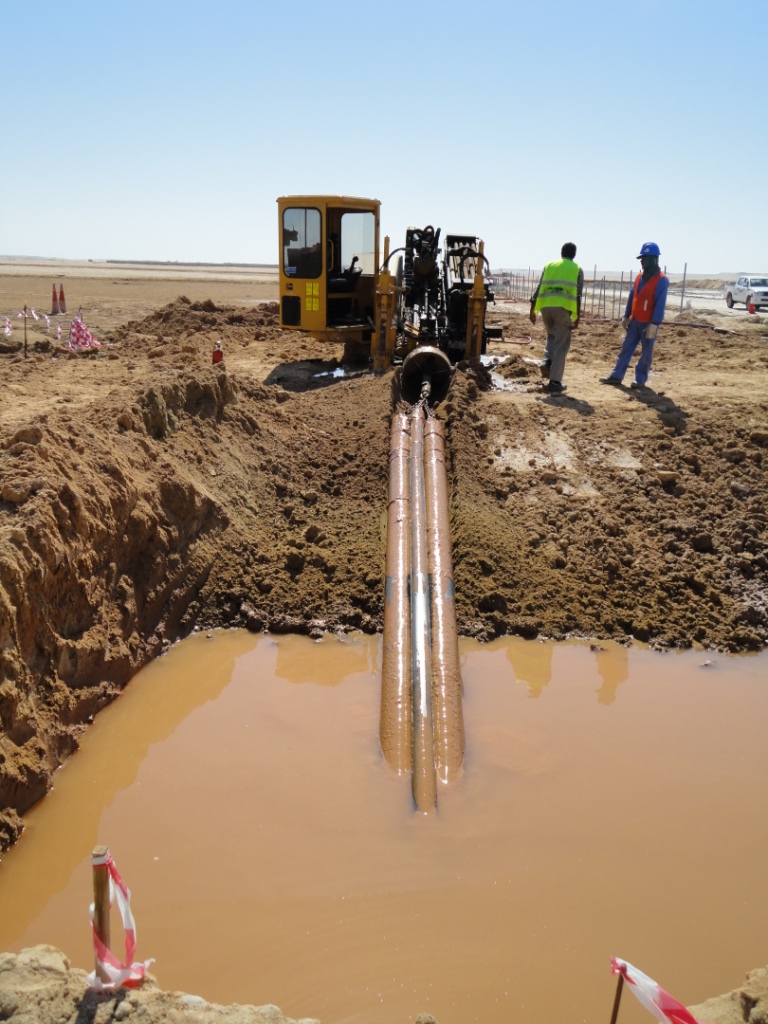 MOST OF THE PRESSUER PIPE LINE CAN BE DONE BY DIRECTIONAL DRILLING UNDER ASPHALT ROAD ,RIVERS,WATER LAKE OR ANY OTHER SERVICES CONSTRACTION BETWEEN 100 MMTO 2000 MM USING THE HDPE PIPE .
WITH DIRECTIONAL DRILLING THE EQUIPMENT CONSISTS OF THREE MAIN PARTS :-
1- THE HYDRAULIC POWER PACK .
2- THE RIG .
3- THE MIXER .